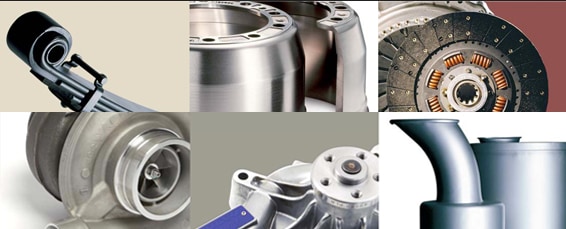 Welcome to Our Parts Department
Our New Jersey Volvo dealers are here for you long after you drive off the lot in your state-of-the-art Volvo model. That isn't just talk, we mean it! That's why when it comes time to make some minor adjustments or repairs, we're the place to go!
Our Parts Department is comprised of a highly knowledgeable staff that is ready to answer any and all of your questions. Give them a call to discuss what might be ailing your ride and they'll be able to match you up with a part that you need.
They're eager to start working with you, so what are you waiting for? Take some time to fill out our Parts Request form below. We'll take the time to see if we carry the part that you need, but in the event that we don't, we'll order it for you and receive it within time to get you back to ruling the road. No matter what area Volvo drivers need, we'll provide it!

Come Take Part

When it comes to installing the part, our team of highly-trained technicians are some of the best around. They work in a supreme service center that caters to returning your ride to its high performing standard. You can rest assured that you're in good hands when you work with us!