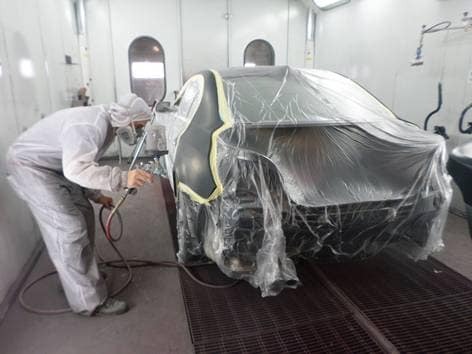 Regular Collision Estimates
Are Available At Our Three Locations:
 







Wednesdays from
2pm-3pm




Wednesdays from
12pm-1pm

Here at the Volvo Country Collision Center we will assist you in getting your Volvo back up to factory specifications--either after a minor fender bender or a major collision. We offer free estimates at our three Volvo Country locations. We can also schedule an appointment for you if you can't make one of the above listed times.
Volvo Country is proud to partner with
Rob's Automotive & Collision Center,
a Volvo Certified Repair facility, which offers the newest technology to bring your vehicle back to pre-accident condition or even better!
We also make it a point to educate our customers. For instance, most accident victims don't realize that they have sole control over which collision repair company they may choose to do work on their vehicle. DO NOT let your insurance company dictate which facility to hire when it comes to getting your car or truck serviced properly.
 If you have any questions or concerns, feel free to contact us at (888) 379-0782.